Tuberculosis (TB) is an infectious bacterial disease caused by Mycobacterium tuberculosis, which most commonly affects the lungs. It is transmitted from person to person via droplets from throat and lungs of people with the active respiratory disease.
In healthy people, infection with Mycobacterium tuberculosis often causes no symptoms, since the person's immune system acts to "wall off" the bacteria. The symptoms of active TB of the lung are coughing, sometimes with sputum or blood, chest pains, weakness, weight loss, fever and night sweats. TB is treatable with a six-months course of antibiotics.
Tuberculosis remains a major global health problem.
TB is the greatest killer worldwide due to a single infectious agent.
246,500
people are going to be infected with TB
24,600
people will fall sick
with TB
4,590
people are going
to die from TB
One third of the world's population is infected with Mycobacterium tuberculosis.
Every year 90 million people are infected and about 10% of infected go onto develop the disease.
More than 10 million new cases and 1.7 million deaths are the negative balance of tuberculosis in the world in 2016.
In 2016, there were an estimated 10.4 million new TB cases, of which 6.7 million (65%) were among men and boys and 3.6 million (35%) among women and girls; 90% of new cases were among adults and 10% among children. People living with HIV accounted for 1.03 million (10%) of all new TB cases.
Estimated TB incidence rates, 2016
The top five countries, with 56% of estimated new cases, are India, Indonesia, China, the Philippines and Pakistan.
0-24
25-99
100-199
200-299
≥300
No data
Not applicable
South-East Asia, with 45% of new TB cases in 2016, is the most affected region in the world.
Europe had 290.000 new TB cases in 2016 (3%), of which 19% was multidrug-resistant TB (MDR-TB). Globally, 4.1% of 10.4 million new TB cases was MDR-TB or rifampicin-resistant TB (RR-TB).
There were an estimated 1.67 million TB deaths in 2016 of which 374.000 deaths resulting from TB disease among people living with HIV. Globally, the proportion of people who develop TB and die from the disease was 16% in 2016.
All the data in this section comes from WHO TB Report 2017.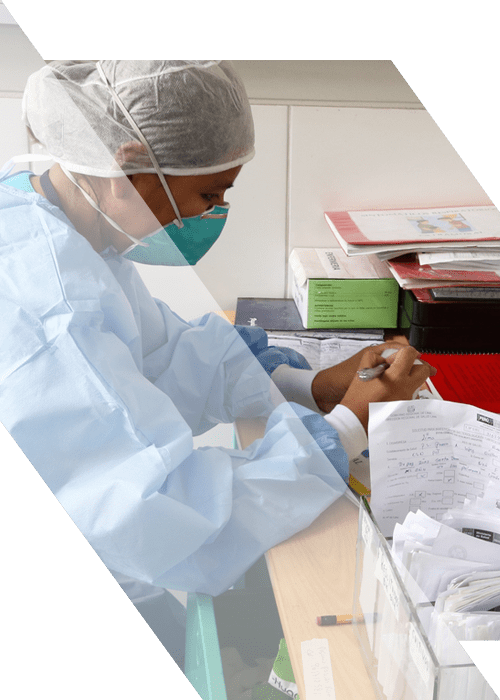 Multidrug-resistant tuberculosis
What is MDR-TB?
The bacteria that cause tuberculosis (TB) can develop resistance to the antimicrobial drugs used to cure the disease. Multidrug-resistant TB (MDR-TB) is TB that does not respond to at least isoniazid and rifampicin, the two most powerful anti-TB drugs.
The two reasons why multidrug resistance continues to emerge and spread are:
Mismanagement of TB treatment due to:
Inappropriate or incorrect use of antimicrobial drugs
Use of ineffective formulations of drugs
Premature treatment interruption
Person-to-person transmission, especially in crowded settings such as prisons and hospitals.
Drug-resistant TB is a persistent threat, with 490.000 new cases of multidrug-resistant TB (MDR-TB) emerging in 2016 and an additional 110.000 cases resistant to rifampicin (RR-TB), the most effective first-line anti-TB drug.
The countries with the largest numbers of MDR/RR-TB cases (47% of the global total) were China, India and the Russian Federation.
In some countries, it is becoming increasingly difficult to treat MDR-TB. Treatment options are limited and expensive, recommended medicines are not always available, and patients experience many adverse effects from the drugs.
World Health Organization (WHO) issued updated guidance in May 2016: a standardized MDR-TB regimen of 9–12 months is now recommended for all patients (excluding pregnant women) with pulmonary MDR/RR-TB that is not resistant to second-line drugs.
To improve the current MDR-TB treatments new therapeutic approaches are needed. Archivel's RUTI® vaccine candidate makes antibiotic treatments more efficient while shorten them. Know more in Pipeline section.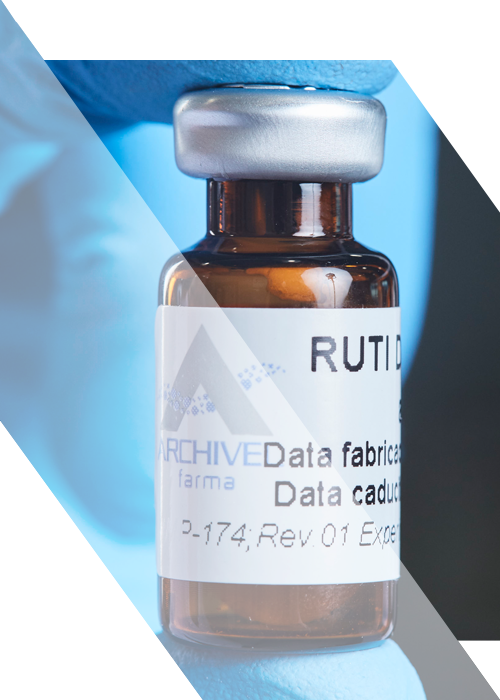 From prevention to healing
The scientific community around the world is making an effort to develop new treatments to prevent and cure Mycobacterium tuberculosis infection.
There are 12 vaccines under development. The pipeline includes recombinant BCGs, whole-cell derived vaccines, recombinant viral-vectored platforms, protein and adjuvant combinations, and mycobacterial extracts.
MTBVAC
Biofabri, TBVI, Zaragosa
Ad5 Ag85A
McMaster, CanSino
ChAdOx185A /MVA85A
(ID/IM/Aerosol)
Univ of Oxford
H1/H56:IC31
SSI, Valneva, Aeras
H4:IC31
Sanofi Pasteur, SSI, Aeras
ID93 + GLA-SE
IDRI, Wellcome Trust
VaccaeTM
Anhui Zhifei Longcom
VPM1002
SII, Max Planck, VPM, TBVI
(Phase 2/3)
Viral Vector
Protein/Adjuvant
Mycobacterial – Killed Whole Cell or Extract
Mycobacterial – Live Attenuated
Source: Stop TB Partneship – Working Group on New TB Vaccines – Self-reported by vaccine sponsors; revised 25 September 2017 (from Areas)
Archivel's RUTI® has been designed as a therapeutic vaccine for the treatment (not prevention) of tuberculosis in its different forms but mainly for multidrug-resistant TB, as an adjunctive therapy to the standard antibiotic treatment.
Most vaccines are designed for the prevention of TB, either to prevent infection (pre-exposure) or to prevent primary progression to disease or reactivation of latent TB (postexposure).
The use of therapeutic vaccines or immunotherapy to shorten or reduce chemotherapy is one of the important unmet needs in the current pharmacological approach to the disease.