Archivel Farma is a R&D biotech company that develops immunotherapeutic agents to respond to unmet medical needs, notably in multidrug-resistant tuberculosis (MDR-TB) but also asthma, allergic rhinitis and some types of cancer.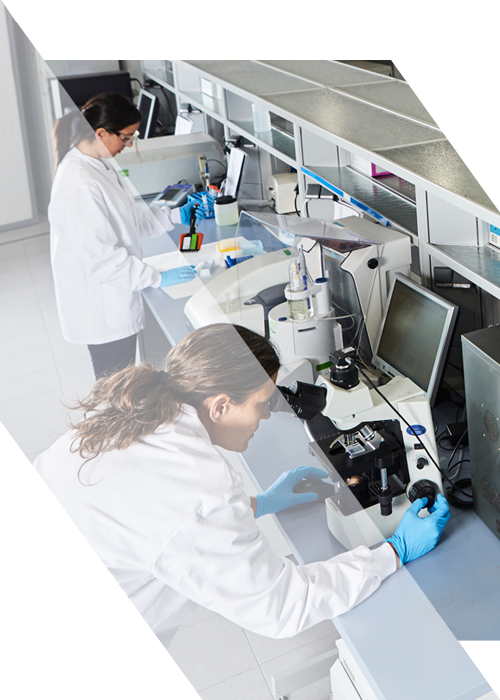 We work in partnership with companies and public and private R&D organizations to accelerate the development of our products and that they can reach the market faster.
In collaboration with the Germans Trias i Pujol Research Institute and the Germans Trias i Pujol University Hospital, we have developed RUTI®, a poly-antigenic vaccine aimed at the treatment of active, multidrug-resistant and latent tuberculosis, and which is also under study for other indications.
Since its foundation, in 2005, Archivel Farma has been committed in fighting tuberculosis (TB), an infectious disease that causes ill-health for about 10 million people each year and that killed more than 1.6 million people in 2016.
Drug-resistant TB is a permanent threat, with 600,000 cases emerging in 2016. Archivel Farma have designed a new strategy to help patients suffering from MDR-TB and rifampicin-resistant TB (RR-TB) to overcome the disease. We are developing RUTI® as adjunctive therapy to antibiotic treatment that will help to reduce the time of medication and the relapse rates by increasing efficacy of chemotherapy treatment.
Archivel Farma works in the discovering and development of new biopharmaceutical agents to prevent and treat tuberculosis and other diseases susceptible to immunomodulatory interventions.
Our company wants to make a valuable contribution to reduce the incidence of tuberculosis, with effective solutions to heal the current patients and to prevent the development of the infection, by providing our knowledge in immunotherapy to find new treatments for unmet medical needs.
Innovation
We are committed to new approaches, capable of providing real solutions to heal infectious diseases such as TB.
Flexibility
Archivel Farma is an organization that learns from experience and constantly adapts to a changing and challenging environment.
Efficiency
A rational use of resources and rigorous planning help us achieve our goals.
Quality
A team with the highest professional standards guarantees the quality of our services and the rigor of the results.
Commitment
We are committed to the well-being of people and to the ambitious goal we have set ourselves: to achieve a TB-free world.
Team Work
A solid and well-articulated team, and ongoing collaboration with other organizations are key to our success.
From 2005 until now. The story of Archivel Farma.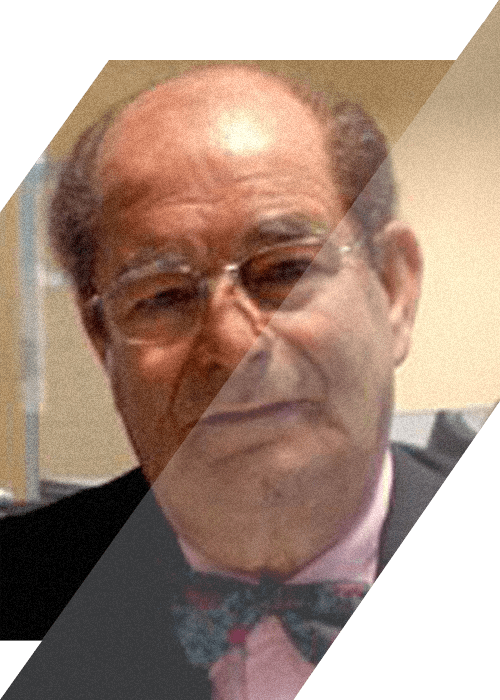 In 1998, Mr. José Martínez founded Archivel Technologies with the aim of offering solutions to the industrial sector and society as a whole on issues yet to be solved. In parallel, Dr Pere-Joan Cardona, chief of the Experimental Tuberculosis Unity of the Germans Trias i Pujol Research Institute (IGTP), was developing his studies on the mechanisms of TB infection that would end up with the discovery of RUTI® vaccine.
From 2000 to 2005, Archivel Technologies funded Dr Cardona research until the whole preclinical studies completion and the first RUTI® patent application. Then, the time has come for the creation of a new company.
Olga Rue


CEO

Olga Rué was involved in the company's foundation as independent consultant and after many years working in close collaboration with Archivel Farma shareholders and its leading team she joined the company in 2008 as Chief Financial Officer and Chair of legal affairs. Over the past 10 years she has been involved in the fundraising for the company and has negotiated with different public organizations to secure funds to meet the development needs of the RUTI® vaccine. In 2012 she was appointed CEO and she is now leading the company's business and research strategy. She recently attended an 'Executive Women's Program in Senior Management', taught by ESADE Business School and co-financed by the European Social Fund and the Spanish Ministry of Health, Social Services and Equality. She received her Law Degree from the University of Barcelona in 1990.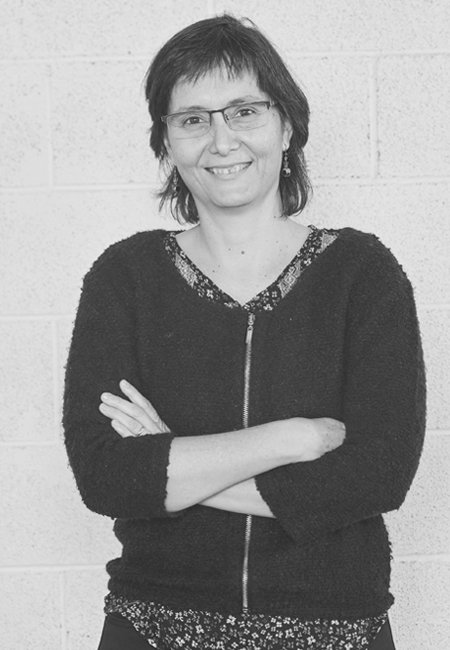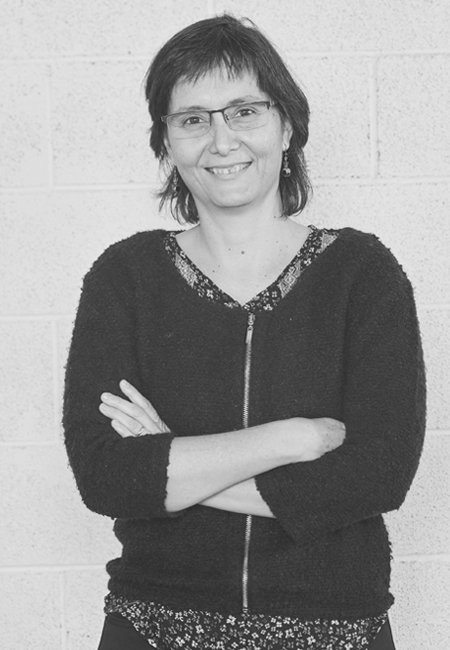 Mercè Amat


Head of Research & Development

Mercè Amat has a PhD in Biochemistry from the University of Barcelona. She has broad professional experience in the sectors of bioscience and pharmaceuticals. For more than nine years, she led biological projects in respiratory and arthritis areas in the Research Departments at Almirall and at Menarini before joining Archivel Farma as Head of R&D in 2008. Currently, the focus of her work is on the development of RUTI®, most notably in the improvement of the manufacturing process and the product characterization. She is also conducting research on the use of RUTI® beyond tuberculosis.
Arian Puig


Technical Director and Head of Quality Assurance

Arian holds a degree in Pharmacy from the University of Barcelona and a Master in Pharmaceutical Industry (CESIF). She started her career working for the Spanish Health Authority in 2000, and she has been working in the pharmaceutical industry for 17 years. During this time, she has developed a great expertise in managing Quality departments. She has worked in companies such as Lacer, Farmaprojects, and Esteve group as Auditing Manager and as Quality Manager in Pensa Pharma. She joined Archivel Farma in 2017 as Head of Quality Assurance with the goal of achieving GMP certificate renewal. Currently she is Technical Director and Head of Quality Assurance.
Joan Casanovas


Head of the Production Department

Joan Casanovas holds a Bachelor's degree in Biology by the University of Barcelona. In recent years he has developed his professional career in London, working in the Cellular Therapy department at Great Ormond Street Hospital  and Gene Therapy at University College London (UCL). He was involved in the translation of Lymphocyte manufacture for immunotherapy clinical trials, from research to GMP standards. Joan joined Archivel's team in October 2019 as Production Manager, with the goal of manufacturing RUTI® vaccine.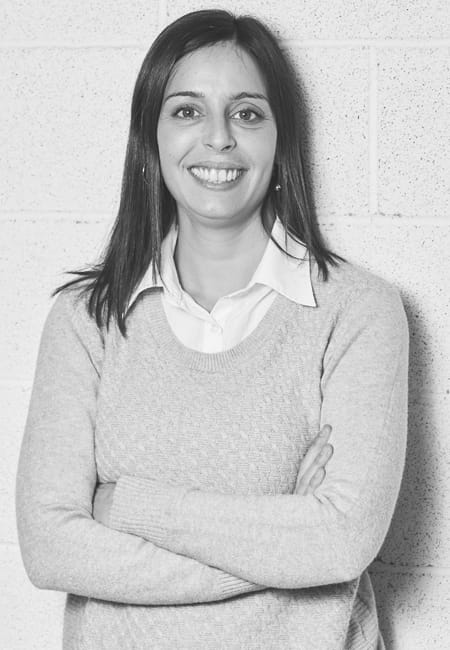 Janina Duch


Quality Control Manager

Janina Duch is a Technician in Analysis and Quality Control from the IES Narcís Monturiol in Barcelona. With a professional trajectory of more than 10 years of experience working in the pharmaceutical industry, and numerous specific training courses around Quality, she has worked in companies as Sandoz and Biofarm Biotechnology.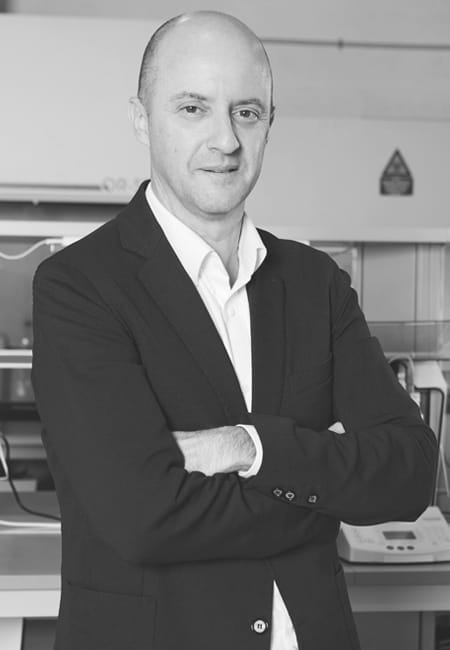 Dr. Pere-Joan Cardona


Institute for Health Science Research Germans Trias i Pujol (IGTP)

Doctor specialized in Clinical Microbiology and MD by the Autonomous University of Barcelona (UAB), he is the chief of the Experimental Tuberculosis Unity of the Germans Trias i Pujol Institute (IGTP).

He also is associated teacher of the Genetics and Microbiology Department of the UAB from 2001. After his training at the Colorado State University (1995-96), he devoted to the study of tuberculosis in its more immuno-pathological side through "in vitro", "in vivo" and "in silico" experimental models using human origin tissues.

He has been the Scientific and Medical Director of Archivel Farma during the Phase I and Phase II clinical trials of the RUTI® vaccine.

Reviser of several international specialized magazines, he is editor of the book "Understanding Tuberculosis"; he is author of 5 book chapters and of 70 articles revised by experts (index h=21). He is also Academic Editor of the PLOS One magazine since 2009.

He is author of 7 invention patents, 4 of them referred to the RUTI® vaccine, the first therapeutic vaccine against latent tuberculosis.
Private Funding
Archivel Farma is a private company, founded in 2005, which has as main investors TGT Group and Archivel Technologies, and has a minority participation of Laboratorios Reig Jofré.
In its different stages of development, the company has received financial support from investment funds such as FonsInnocat (BcnHighGrowth); Agora Invest; Inversions Valor Afegit; and Etios Capital Invest. All of them exited Archivel Farma in 2011.
Public Funding
The company has also received public funds from CDTI (Center for the Development of Industrial Technology); ENISA (Empresa Nacional de Innovación, SA); the missing Genoma España Foundation, now FECYT; and ACCIÓ, Catalan Agency for Business Competitiveness, as well as European funds through H2020 Research and Innovation projects.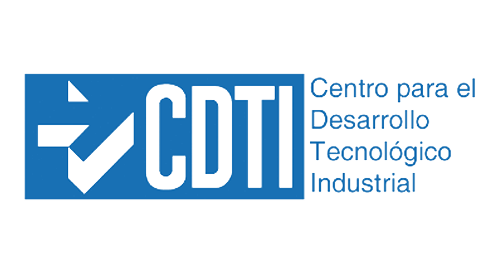 Archivel Farma is part of the international consortium that has been awarded with a H2020 program grant of € 4.5M to develop the project In Silico Trial for Tuberculosis Vaccine Development (2017-2021). 
More information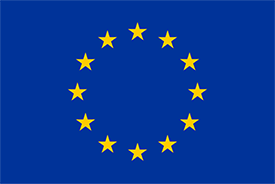 Project funded

by European Union
Dr. Pere-Joan Cardona and  Dr. Cristina Vilaplana Unitat Tuberculosis Experimental (UTE)
Prof. T. Van der Werf and M. Groeschel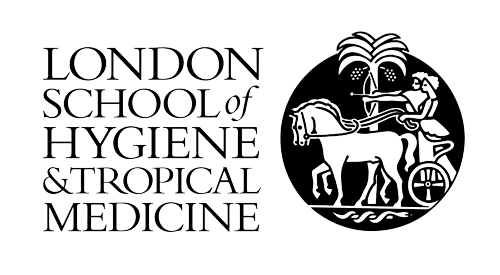 Prof. Helen Fletcher and Satria Prabowo, PhD